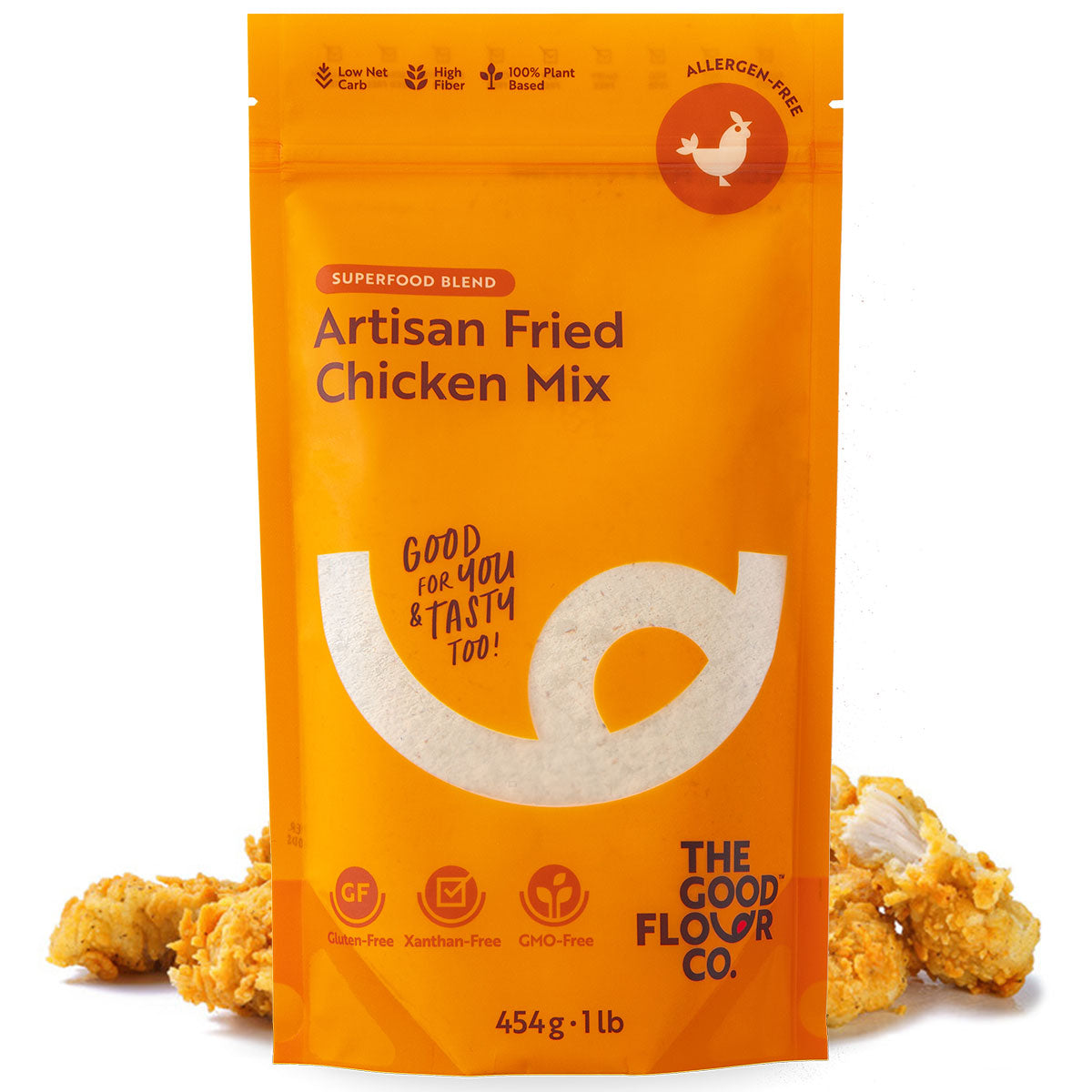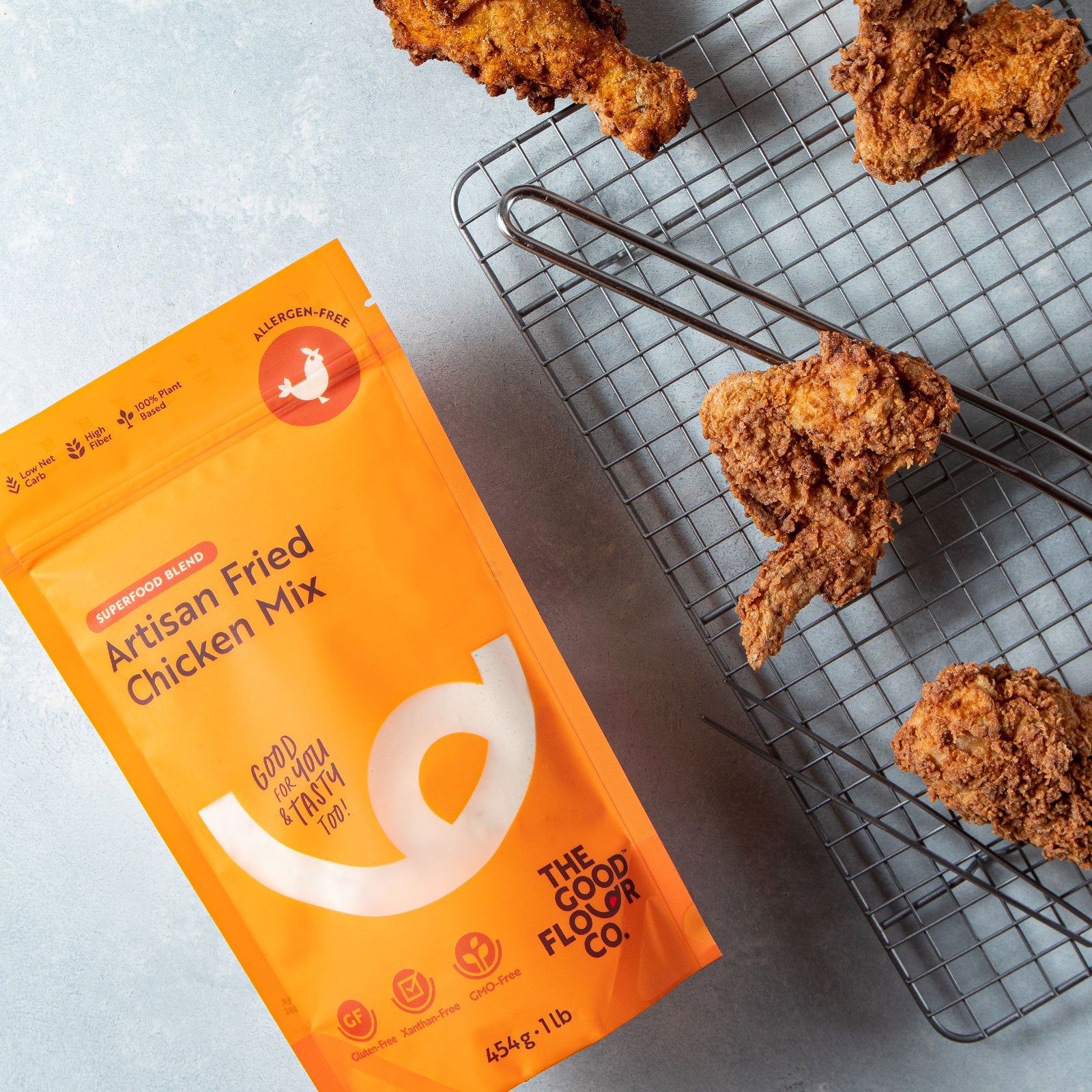 Artisan Fried Chicken Mix
Perfectly blended to fry up light and crispy every time. Simply use our gluten-free Artisan Fried Chicken Mix to bread your fried items…. or use the shake and bake method.  However you like it!
Regular price
Sale price
$13.49
Unit price
per
Sale
Sold out
Risk-free! 100% happiness guaranteed.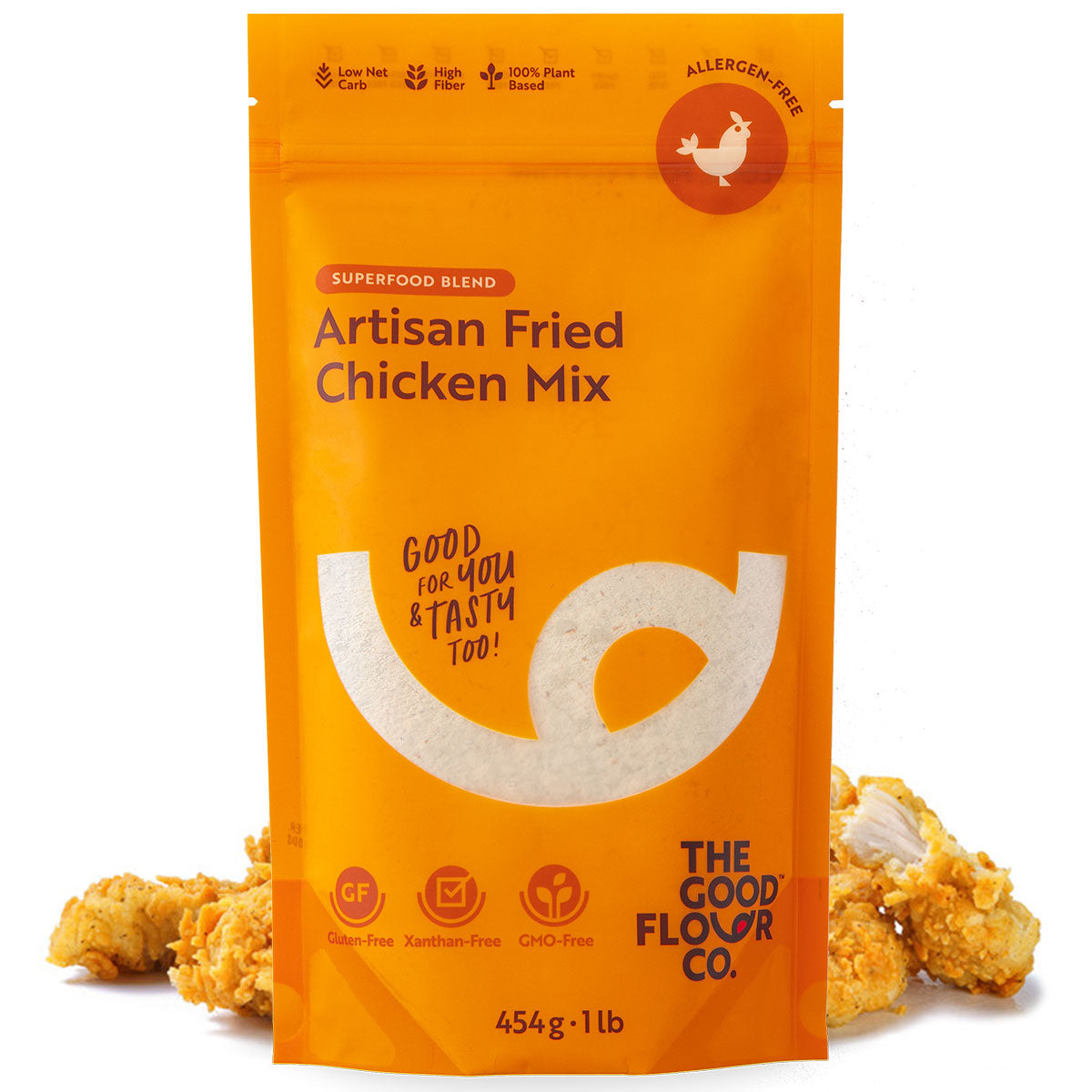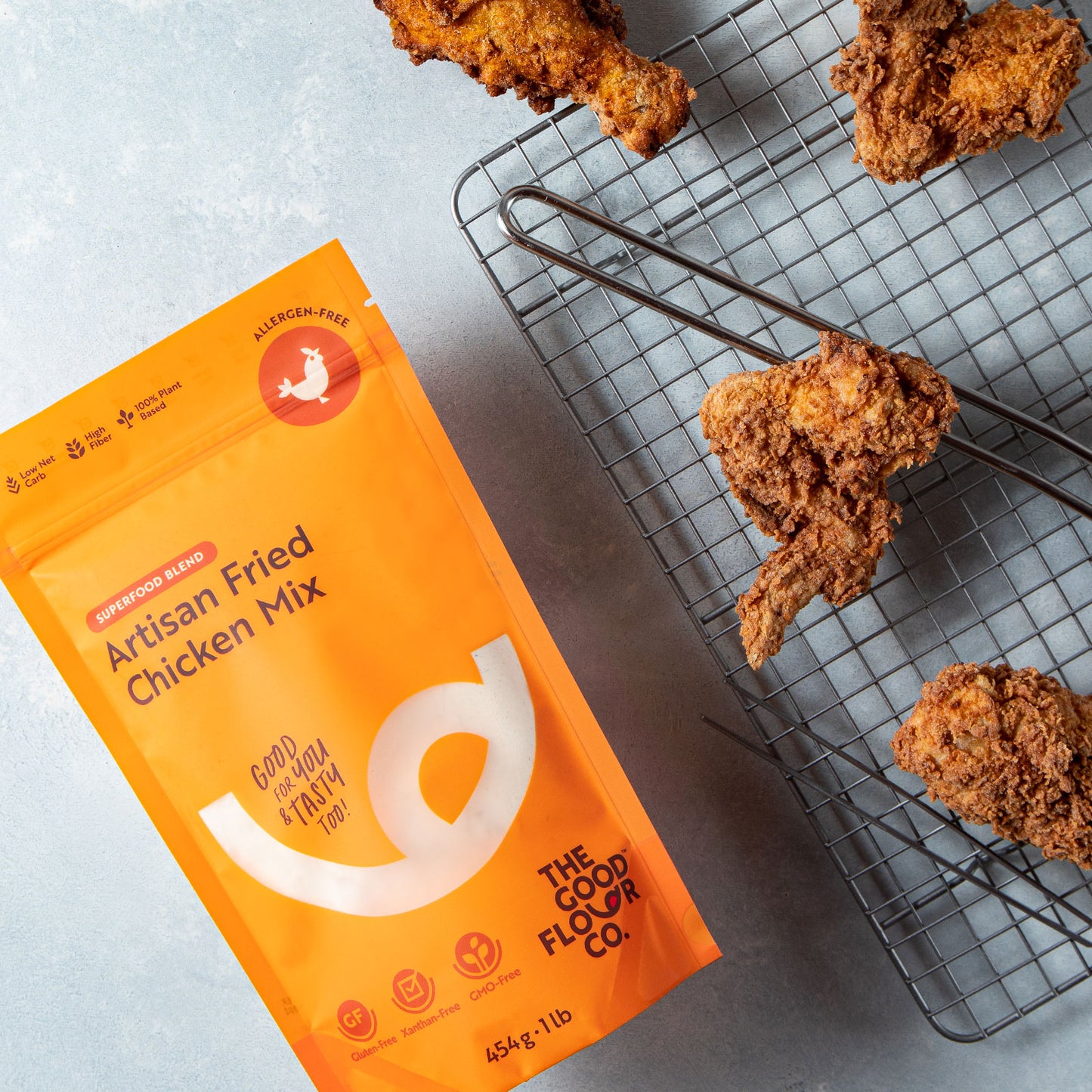 Dusting the competition.
*amounts based on 100g serving size .


NET
CARBS
FIBRE
POTASSIUM
(GOOD!)
SODIUM
(BAD!)
GLUTEN-
FREE
ALLERGEN-
FREE
ADDITIVE-
FREE
The Good Flour Co.
Artisan Fried Chicken Mix
65g
17g
350mg
15mg
Robin Hood
Gluten-Free Flour
84g
0g
114mg
20mg